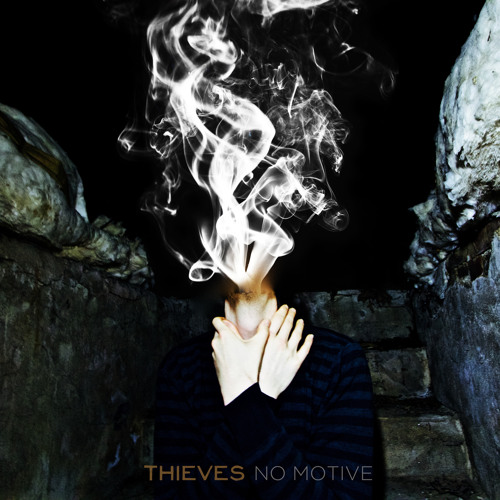 Thieves has been putting me in a better mood.
No Motive
is a stand out record amongst the crowd of recent releases. Their aggressive pop punk style isn't truly unique. You've heard a lot of what they do before. It's how well they do everything that sets them apart. The vocals are superb and have true heart and feeling behind the words. The drumming throughout the record is outstanding, each song bringing something new and unique to the track, never repeated and always interesting. Every song changes up the pacing of the record generally for the best. Thieves is a very aggressive band and it shows in many of their songs, but they chose their moments to tone it back providing a stark contrast to breathe. This makes for moments that are far more grandiose than they should have been.
I'm especially a fan of much of the guitar work on the record. A lot of the work done here opens the door for some of the best moments of the record. Wistful riffs such as the moment "Generation Why" breaks into double time and the intro of "Decoder" remind you this band is pop punk at the core, but songs like "5748" and "Fade" show how the guitar can be used to create more of an atmosphere for a song rather than be a featured riff or chord machine. Then there's the perfectly placed and executed, pure glory Rock N' Roll guitar solo in "Stone Eyelids." Not too many times do I hit repeat for a 12-second guitar solo.
There are moments where things just didn't work, or things feel a bit too slow, muddy, or rushed. These are few are far between. For the most part, "No Motive" is an album filled with songs where each song is filled with great performances and interesting sections that make you go back to listen to them again. It's like a good sundae, where together, it's excellent, but everything is so delicious you'd be okay eating just one of the ingredients by itself. Thieves have done a stellar job with "No Motive" and a greatly look forward to hearing more from these gents in the future.
Tracklist:
1. Drag Me Into Light
2. 5748
3. Stone Eyelids
4. Fade
5. Pulse
6. Fair Weather
7. Decoder
8. Stay
9. Generation Why
10. No Motive
RIYL: Such Gold, Knuckle Puck, energetic live shows
Rating:
More reviews by Josh Jurss